19 Jan

Poems generated from outdoor learning session

I was pleasantly surprised yesterday to be presented with a wall of poems inspired by an outdoor session I led with a year two class.

I asked the class teacher how she managed to get such well strucutered poems out of the class. She said she simply left them to create their own poems based on the similes they had found in my session without any rigid modelling. The pieces are fantastic and testament to how innate poetry can be to young people and to what can be created if we are brave enough to give children full ownership over their work.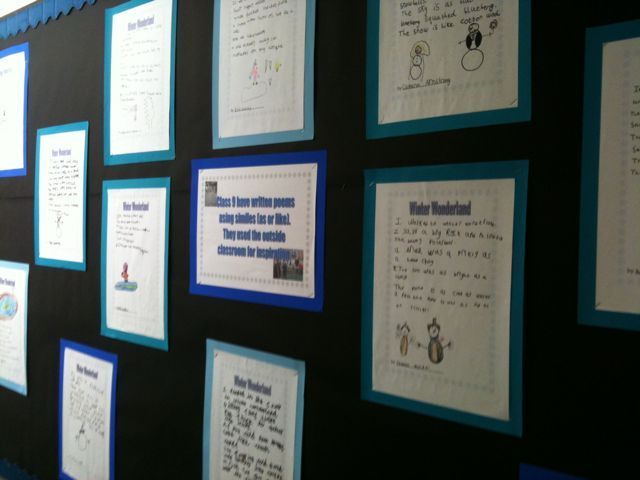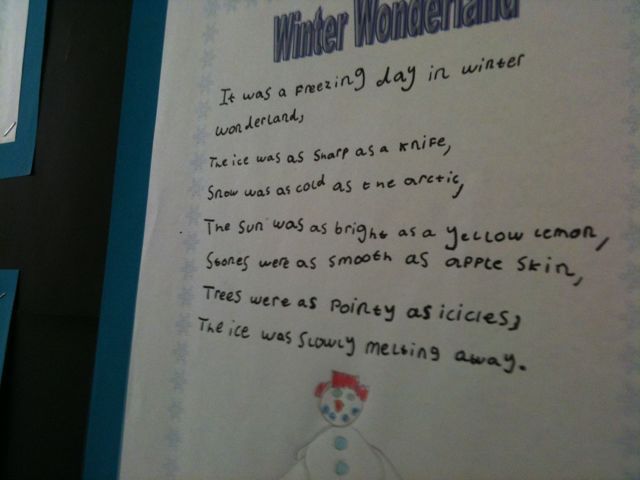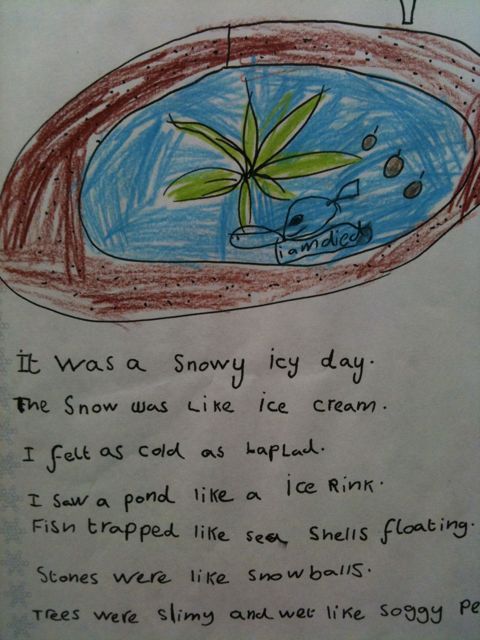 Joseph Coelho
Goldilocks and the Three Bears
Directed and Devised by Jonathon Lloyd
Co-written by Joseph Coelho
Showing until 20th February
www.polkatheatre.com
"An Invite From The Queen"
A musical in a book
Words by Joseph Coelho
Music by Matthew King
Illustrations by Neil Irish
Narrated by Griff Rhys Jones
Order online
www.hmdt.org.uk
Blogs:
www.poetryjoe.com
www.twitter.com/poetryjoe
www.inbetweenwriting.wordpress.com
www.litandspokensc.wordpress.com