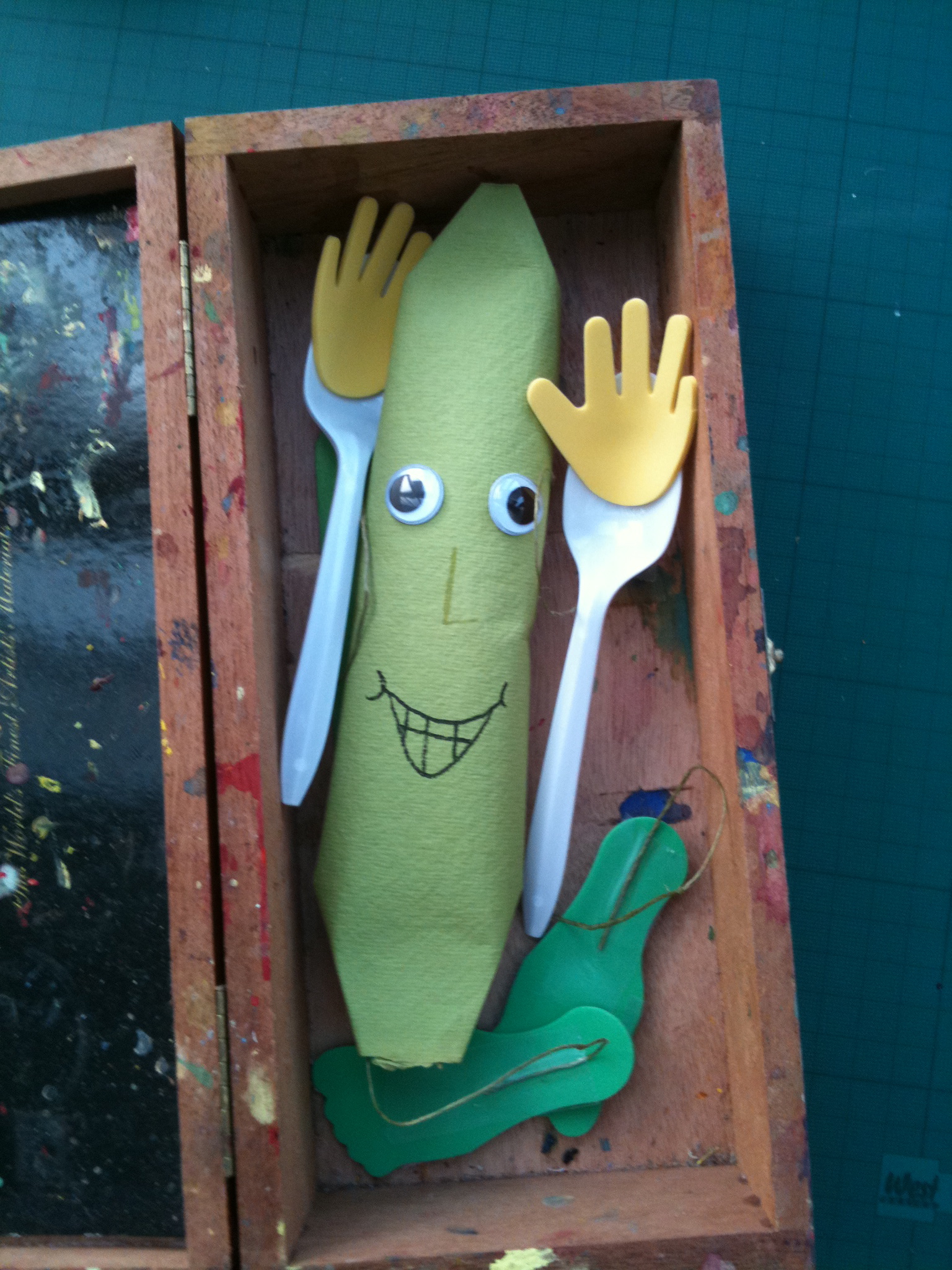 I recently ran a storytelling workshop at Richmix in Shoreditch. It was a one and a half hour session with ages 4+. Richmix have for a while now been running performance sessions with an arts and crafts element attached which have proved very popular. For my session I decided to tell the children my three latest poetic stories: Granny Goldilocks, How To Grow A Bean, and What DO Monkeys D followed by a puppet making activity.
The kids were extremely responsive to the stories and joined in on all of the interactive elements of the poems which had them singing the monkey song and doing a work-out with Runner bean. Moving on to the puppet of Runner Bean proved to be very popular especially since they had just enacted a workout during the storytelling. The puppet making exercise proved to be a very good way of cementing the story in the children's mind and at the end of the session when asked what their favourite story was they all agreed it was the one with Runner Bean.
I would highly recommend incorporating arts and crafts activities with your literacy projects. It not only enables a way to access a kinaesthetic and visual learning style but also can lead to a great product to be displayed and to show off the stories the children have learnt or even created themselves. An arts and crafts session needn't be complicated. The Runner Bean Puppet was completed by all children well within 45 mins and the materials were cheap and easy to assemble consisting of string, green paper, plastic spoons, a lollipop stick and some googly eyes all attached with tape (no need for messy glue)
I'd love to hear about any other literacy and arts and crafts combinations you've come across.