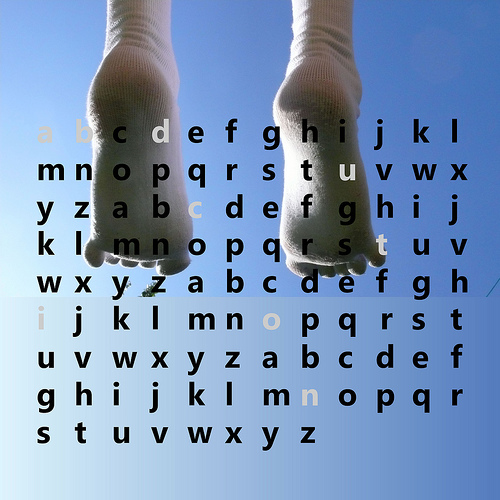 After a weekend performing at the Big Chill and listening in a packed "Words in Motion" tent to the marvellous John Hegley create a choir with his 'Luton Bungalow' poem/song songoem? It felt apt that I should be spending the best part of this week working at the UK Centre for Carnival Arts in Luton. For three days I have ben working with a wonderful choreographer and break dancer and together we have been finding ways of fusing poetry and dance.
The first day of the workshop saw a smaller then hoped for turnout in young people and we were slightly worried that it all might be a bit of a struggle without the large numbers envisaged however we were blessed with a fantastic bunch who immediatly bonded and rose to any challenges we set them.
After a series of skills based workshops in breaking and poetry we set the group the unenviable task of creating a performance fusing words and dance within five minutes – as we know I am all in favour of time pressures and this little challenge was too good to miss. The young people took the challenge head on and created a brilliant piece that seamlessly fused the elements.
On our second day we begun work on our final piece (this is a three day project and we decided that our final product should be some sort of Choreopoetic performance) We were totally impressed by the young people who ran into the space at 12pm on the dot (our official start time) and without so much as a knod from us began rehearsing. Not wanting to stop the flow we abandoned our plan of warm-up games and allowed them to lead in a process they were comfortable with. Once they had perfected their piece from the day before we once again ran through some more skill sharing exercises with them learning how to use accumulation and cannon in both their dance and their poetry. We then became very cruel workshop leaders and informed them they had half an hour to use all their text and all their moves into a performance for the staff at UKCCA!
This was certainly a baptism of fire as the young people  worked hard right up to the arrival of our impromptu audience and despite not feeling 100% ready they gave a brilliant performance.  Once the audience had left, the group felt a little disheartened that they hadn't done as well as they could, missing the point that they pulled something together in a very short space of time. We discussed the positives of their experience and what they had learnt – they all agreed that they were scared and that they would work twice as hard to ensure that the following days performance would be without fault.
The final day was fantastic the group pulled out all the stops wanting to "prove" themselves and that they did – they presented a Choreopoetic piece which was simply brilliant fusing their newly learnt break dancing techniques and recently written poetry that told a real and mythical story about the origins of break dance and hip hop culture.
The UKCCA Staff loved it and the young people were clearly beaming with pride and were very grateful that they had been through their baptism of fire the day before in order to prepare them and inspire them for the final performance.