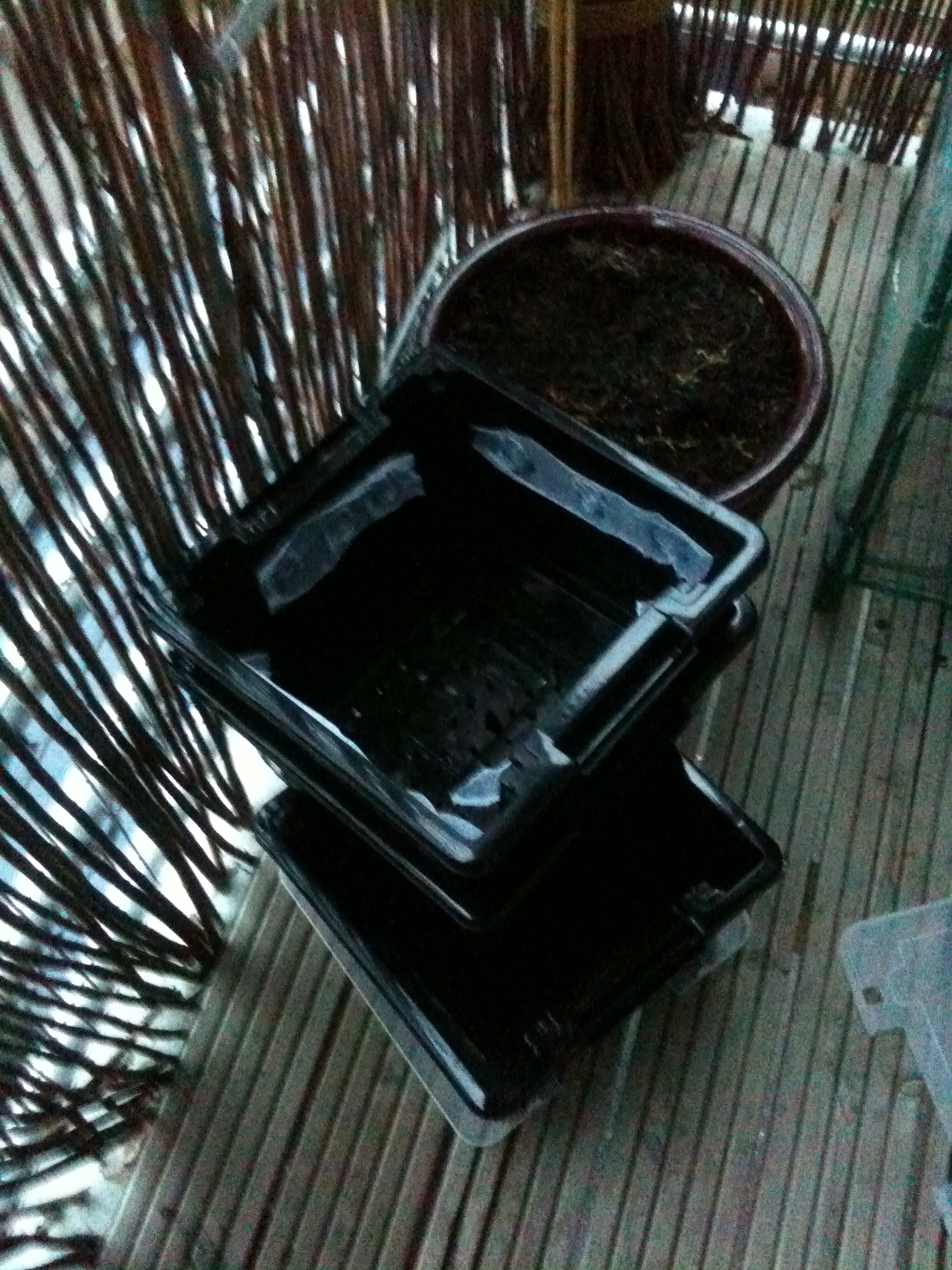 If life does indeed move in themes then my theme for this month is without a doubt sustainability! This month I have:helped out on an allotment; finished a play about plants; bought a greenhouse for the balcony; bought an apple tree for the balcony and today made a worm composter (worms in the post) and to top it all tomorrow I will be running my first of several drop in workshops at the "Start London Festival" – a festival organised by The Prince of Wales on sustainability.
This thematic overkill shouldn't really surprise me, my latest play at The Unicorn Theatre "Bye Bye Planet Earth" detailed the journey of the earth's children as they are sent to Mars following the death of our planet and my last picture book "An Invite from the Queen" was all about getting kids to eat more healthily, so I guess sustainability and all things green are close to my heart – I just never expected to be drilling holes in plastic boxes to accomodate 250g of red worms!
It's clear I'm just experiencing the general trend of awareness about the environment that has nipped at our combined conscious ever since a hole was first found in the sky. It seems that somewhere between the oil crises, the oil leaks, the recycling bins, the food programmes and the freaky weather something has sunk in. It definitely feels that more people are moving towards positive action in terms of living more sustainably from taking the recycling out to building entirely self-sufficient homes. Having recently watched Mike Bartlett's fantastic "Earthquakes" at The National, this trend of awareness pleases me no end – it suggests that we are at long last realising that we all have to make changes in how we live our day to day lives in order to ensure a future for the next generation, the generation that will see the worlds population close to doubling! Imagine seeing double the number of people on the underground at rush hour! I'm also discovering that there is no end of information and projects to encourage people to more sustainable lives. On researching my worm composter I found loads of Youtube videos and DIY guides for building a home for my little slimy friends and in my humble borough there are several community growing projects for the green fingered. Is this theme likewise affecting you?