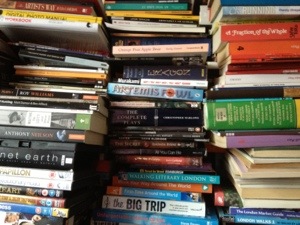 I am thrilled to share that I have my first children's poetry collection coming out with Janetta Otter-Barry books of Frances Lincoln next year. It's been a real pleasure collating and writing the poems for this collection and I can't wait to be holding a copy in my hands. Now comes the small problem of the title, I can't decide what to go with what do you think…?
If All The World Were Paper
Fold Up Your Gran
Werewolf Club Rules
Do Hotdogs Burn Their Leads?
The collection is for 7+, opinion so far is divided between these 4 – so what should I do? Or dare I combine…. "Do werewolf grannies burn their leads?"