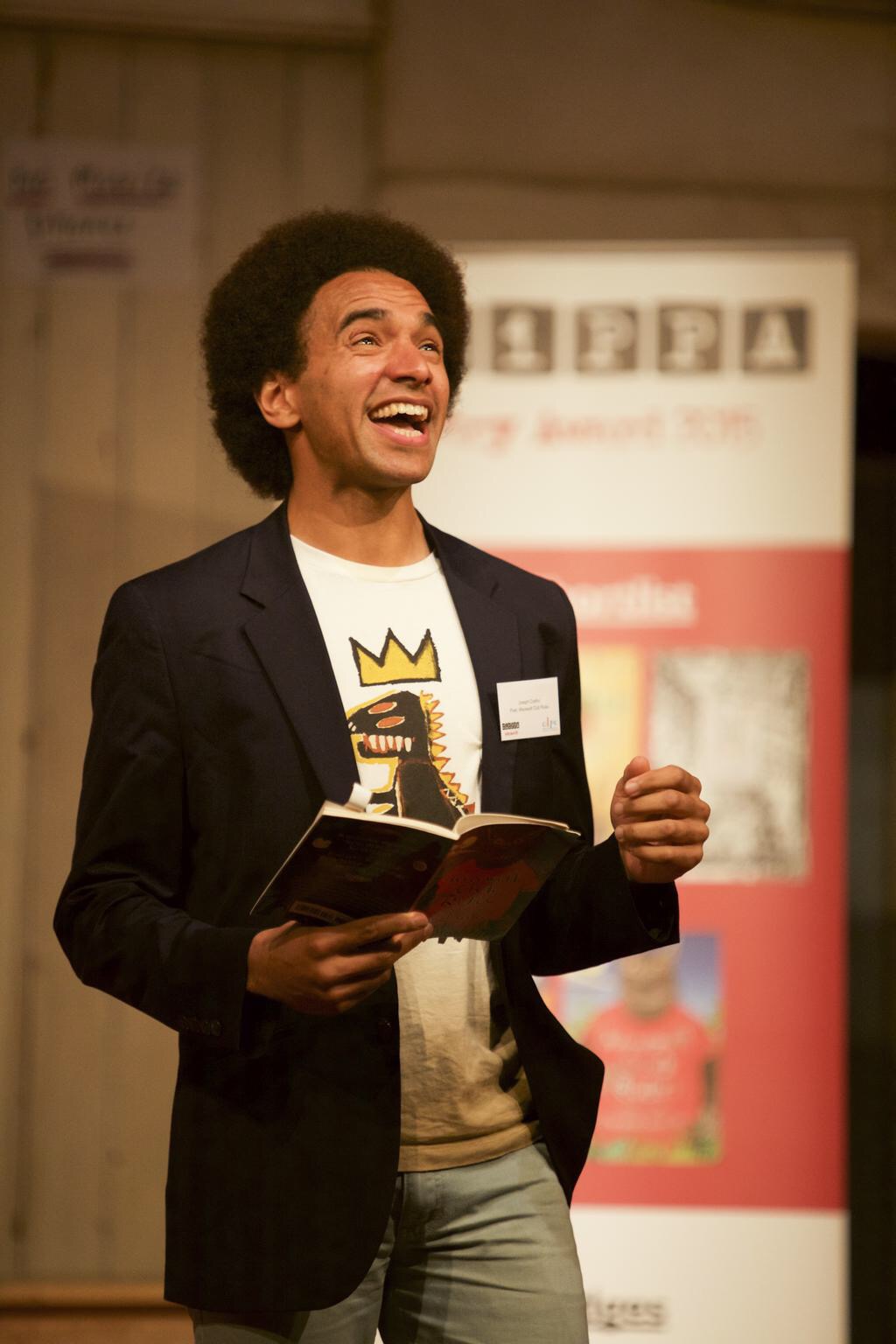 The last 24 hours have been a whirlwind I'm over the moon to receive the Clippa Poetry Award 2015 it's a great honour.
http://www.theguardian.com/childrens-books-site/2015/jul/16/clpe-childrens-poetry-award-2015-winner
The Clippa Award ceremony was held at The National Theatre – So I guess I can say I have performed at The Nash now 😉 as well as spending time with the other brilliant shortlisted poets and editors I had the pleasure of seeing performances from several schools performing poems from the shortlisted works. This is what poetry for children is all about… getting children to discover a love of words and performance. the young people were so impressively confident as they recited and performed on The Dorfman Stage that I had to put my nerves aside – I felt "how dare I be nervous when there are year one children strutting there stuff in this packed out theatre… The Dorfman Theatre in THE NATIONAL THEATRE." I was awed and inspired by their bravery and moved by their performances. When my name was announced as winner, everything went a bit dream sequency (as cliched as that sounds) as I found myself on stage saying thank you and smiling and laughing and being a little overwhelmed. Not long had the event ended and the reception begun and I was whisked away to The BBC to record an interview for Front Row on an episode that included Jake Gyllenhaal! Alas I did not get to meet him 🙁 But it was wonderful chatting with Kirsty Lang  – check out the interview here….
http://www.bbc.co.uk/programmes/b061tk9g
I also had the great honour of getting to choose my TOP TEN NEW POETRY BOOKS EVERY CHILD SHOULD READ for The Guardian I've devided this list into two sets of five, in no particular order – the first set are books I think are perfect for little ones 3+ for that alternative bedtime read the second five are poetry books that older kids can grow with, poems to get them thinking for around 7+ (roughly speaking).
There are some fantastic new works of childrens poetry out there if you don't know any of the books on the list I implore you to go get them, read them yourself, read them to your children, give them as gifts to open minds.